2019 was our first ever attendance at Futurescape as a company! It's fast becoming one of the hottest events of the landscaping calendar and we wanted to attend and begin familiarising ourselves with a larger section of the industry as well as those within it.
A cold, early 7am start to get ourselves down to Sandown for a 9am start would give us plenty of time to get settled before attending the first seminar at 10am. But what a world that would have been… on the morning of first cold snap of the year, our first train was cancelled, leaving us waiting around in bitter frost for an extra hour until the next train arrived. By the time we finally arrived at the venue at 9:58, we had next to no time to settle into our surroundings before being whisked into the first seminar of the day: Choosing Your Supply Partner.
But moving our travel disasters, what exactly did we learn from this seminar? As a nationwide supplier of landscaping materials, this was an extra important seminar for us to attend. The seminar consisted of Jamie, our host for the day, chatting candidly with 4 industry professionals that included landscape gardeners and garden designers. The seminar was designed to start a discussion about how best to go about choosing your suppliers, which was a perfect place for us to start! It was quite a frank discussion from 4 professionals with substantially different backgrounds which tossed up a few key points about how each of them sources their suppliers. Funnily enough, none of them were too concerned with price, but rather a combination of reliability, quality, supplier relations & sustainability. So, lets look into each of these – and if you are looking at reviewing your current suppliers, these points may help you to decide where to look.
Reliability
Each of the 4 speakers mentioned it was of paramount importance that they could rely on their suppliers to follow through on their promises. If a certain delivery date is promised, then it's important for their business and their workflow that this date is concrete and everything else can be planned around it. If the date is missed without any explanation, then this waste time & money whilst trying to correct the mistake.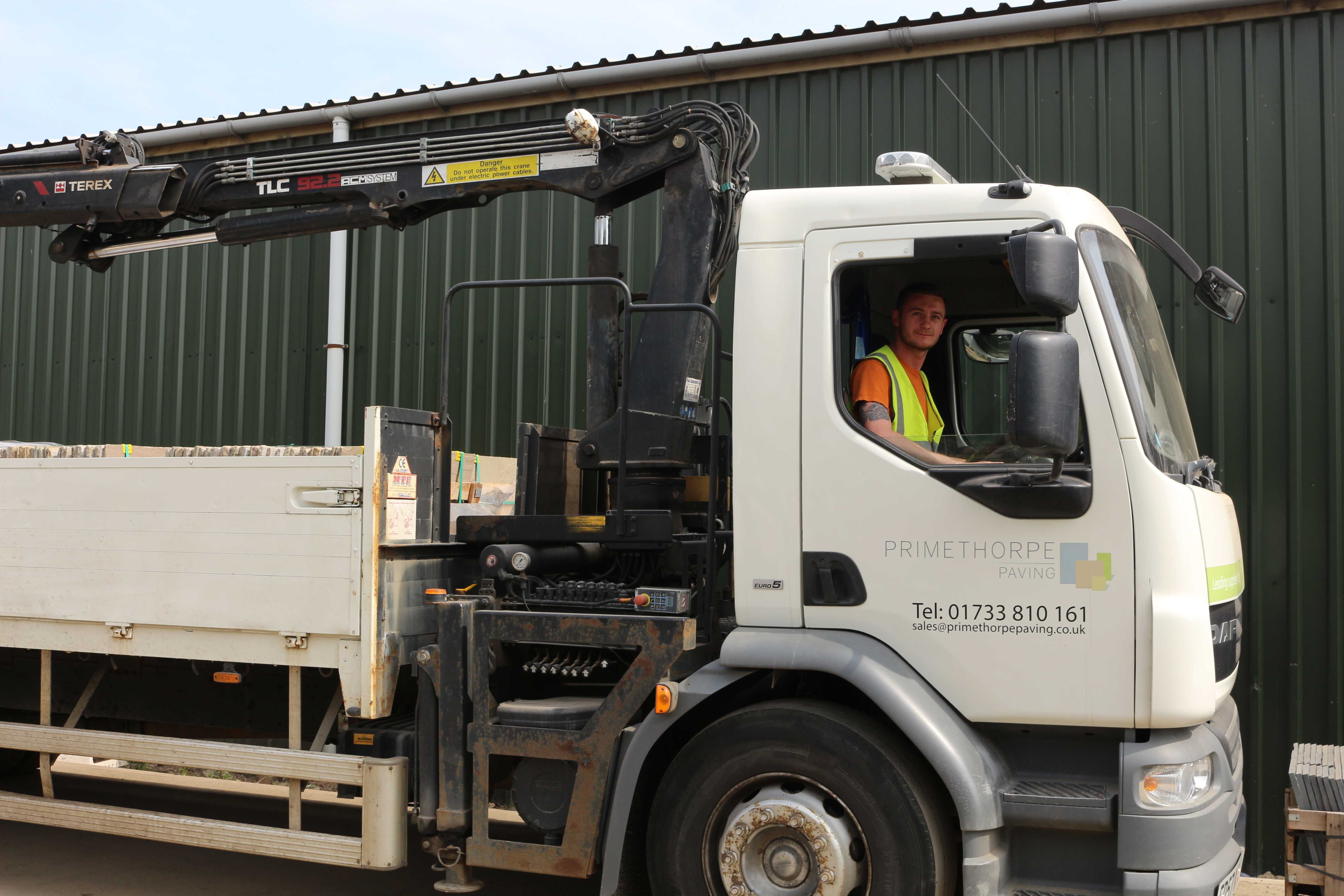 It was suggested that if a supplier was upfront about a delivery date being achievable or that it would have to change, this has a much more positive effect that simply failing to meet a date without explanation. A supplier who is transparent about what is happening and provides information that can be relied upon goes a long way in helping them make their decisions.
Quality
Quality over price was emphasised, especially by the garden designers. The designers and architects mentioned that they have begun to specify exactly where their clients or contractors should source their materials in order to guarantee quality - nothing sets the timeline for a project back like sub-par materials. So, for the sake of a few £'s of savings, it was said with conviction that if you believe the product you are paying for is going to suitable for the job, why cut corners? Stick with the products you know are top quality – any savings you make in the short term will be lost when using sub-par materials and encountering problems along the way.
Supplier Relations
This was the issue that was touched upon next. We could go into detail about this, but we will save that for next week! The simple message to take away was to purchase from suppliers you know and trust. Business shouldn't be done on a colour-by-number basis, they should be done person-to-person. If you know your supplier and they know you, they will often go the extra mile to help and probably provide you better deals as well as service in the long run.
It's a fantastic idea to work on your relationships with any of the suppliers you choose to partner with - most of the time, working at relationship which isn't quite perfect is a better idea than jumping from ship-to-ship trying to get a slightly better deal. Most of the time, a loyal customer will be treated a lot better than a new one, and this is where you can begin to see your savings increasing!
Sustainability – 2020 Key Focus
The final point that was raised was the biggest. The 4 pros on-stage went through how they choose who to work with and all had very similar things to say. Ultimately, their previous decisions came down to choosing a supplier that gave them the least friction during their projects – but as soon as the subject of sustainability was mentioned, their ears pricked up and they began speaking with real passion.
We are all aware of the state of the environment, with some rather drastic warnings being issued outlining how badly things need to change for the earth to stand a chance. Therefore, it has become more important than ever to factor in environmental decisions when choosing which suppliers you want to work with.
How many of you check the state of a supplier's environmental practices before choosing to work with them? I imagine not many of us. But slowly it is creeping into everyday consciousness that these issues should factor into our decisions more and more – and that was certainly the view of the panellists too.
When the panellists began to speak about what their clients want to see, I was surprised to learn that many individuals on the client side also want to do what's best for the environment, so are very open to suggestions regarding how they can make their garden designs greener. So, you shouldn't be put off being sustainable on behalf of a client, as quite a lot of the time they will be on the same page.
Four key things stood out above others when the panellists were talking about what affected their decisions in terms of sustainability:
Black plastic pots
Planting local plant species
Sourcing timber
Locally sourced landscaping materials
Black Plastic Pots – Un-recyclable and Polluting
This was the first major issue for the professionals who carried out any significant work in the soft landscaping sector. In recent times, the negative effects of plastic pollution have been highlighted across the globe and on top of this, we are all now aware of the fact that black plastic is unrecyclable in most areas across the UK.
When choosing their plants for any projects, the panellists said this was a key concern. They are moving away from contributing to the increasing amounts of black plastic pots in landfill, by changing to suppliers who offer a biodegradable alternative or, at the very least, recycle the pots in-house by offer a free returns policy.
Planting Local Plants – Less EU Imports
This was the second issue touched upon and it focus around the biodiversity of the UK and how it is being affected by imports of foreign plants from the EU. Not only this, but the distance the plants travel also contribute to the carbon footprint of the industry.
In an ideal situation, all plants would be grown and planted in the UK, but the panellists agreed that demand simply couldn't be met at current volumes from UK nurseries alone, so a little sacrifice had to be made. But ideally, when thinking sustainably, as many of your plants as possible should be UK species grown locally in UK nurseries.
Sourcing Timber – Reclaimed Materials Are Key
We are all aware of the effects of deforestation, so this was a no brainer for the panellists. Good quality timber can last for a long time when looked after properly, so the use of reclaimed timber is a must for so many people.
When using timber, our panellists unanimously agreed that they will always use reclaimed timber and in general try to stick to reclaim materials in general as it is more environmentally friendly.
Locally Sourced Landscaping Materials – Reducing Miles Travelled
Finally, there was a recurring theme across all topics of discussion which was something that almost all businesses could look at when choosing which suppliers to work with and that is the distance that their products will have to travel.
This is a factor than you have complete control over. Do you want to purchase from a company where the products have to be shipped an additional distance, or can you collect from a local company?
Have the products been shipped from overseas? Or have they been manufactured on your doorstep?
At the very least, sourcing local products is likely going to have the greatest impact on the carbon footprint of any of your projects, so if protecting the environment and ensuring the sustainability of your projects are priorities, then this is likely one of the easiest first steps you can make. Buy locally to reduce the miles your products have to travel!
In Conclusion – A Trustworthy Supplier is a Huge Asset
To quickly summarise the first seminar of the day, the key message was trust and reliability was worth more to your business then saving some money up on the price you are paying.
By opting to choose an untested supplier for the sake of saving a few pounds, you are likely to cost yourself more in the long run. Building a relationship with a supplier you trust will not only ensure a smooth working life with as little friction as possible, but the savings are likely to happen eventually. The better your working relationship is with a supplier, the more likely they are to go the extra mile to help you – even so far as recouping the monetary savings you may have been looking for in the first instance.
But secondarily, it was obvious that sustainability is going to come into play sooner rather than later. If you are looking at suppliers, it is often a good idea to ask the questions of how sustainable their processes are. As this gets more and more relevant to the survival and maintenance of our environment, clients are likely to demand better of your services sooner rather than later.